Fantasia
11.2h hh Grey Welsh Cross Pony
Quiet children's lesson, trail and show pony for seasonal or long term lease with purchase option
Sold! Congratualtions Caroline and Stephanie! Enjoy Pony Club!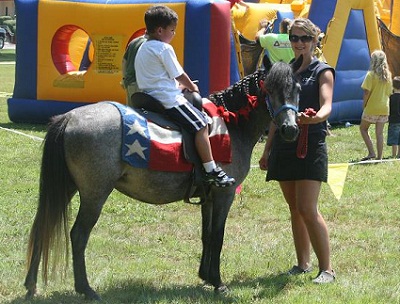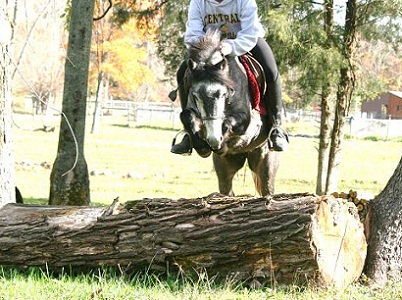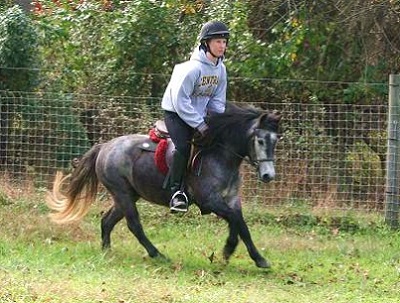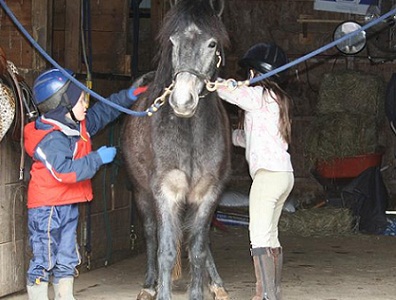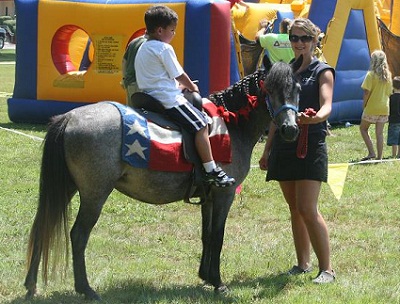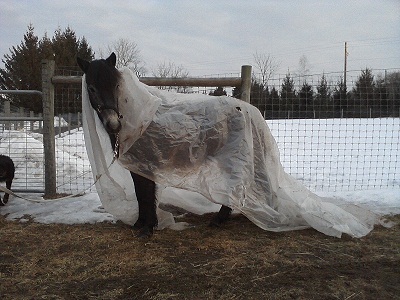 Fantasia is a very friendly, grey BOMBPROOF Welsh cross mare. She's the first pony to trot up to greet you in the pasture and always has her head over the stall checking out what you're up to. She is one of our party and camp ponies and has been around just about any situation you can find with little kids festivals and birthdays. Moonbounces, helicopters, splashing swimming pools, fire trucks etc.
Tasia is 100% sound. She walk trots and canters with the littlest of riders and has a soft responsive snaffle mouth.She is great for lunge lessons and knows all word commands. She tries very hard to please and enjoys jumping small courses and small cross country and trail riding. She crosses water, streams, puddles, bridges. Cars, tractors etc nothing seems to phase her. Children can cross tie,groom, bathe, pick her feet etc. She self loads and trailers like a rock.
Fantasia is that all around pony your grandparents talk about, the one you can do anything with. You can take her to a pony party, a paper chase, and then a bareback trail ride alone or with company. You can give a 4-year-old little girl her first leadline pony ride, and then use her for a jumping lesson for your small advanced students. She is a wonderful pony who enjoys teaching kids to ride.
Fantasia is a personable little pony who would be perfect for a lesson program or backyard where an older child could keep her schooled and the younger kids learn and on her.

For videos of Fantasia click links below:

Pony Lesson Trot video

Pony Lesson- over fences

Beginner Lesson Welsh Pony for lease w/t/j

For more information about Fantasia, e-mail us!