Crescent Charm
12.1 hh Bay Welsh Cross Pony Mare
Sound and very melllow 5-year-old lesson pony for sale.
Sold! Congratulations Marina and Melissa! Enjoy Pony Club on your new pony!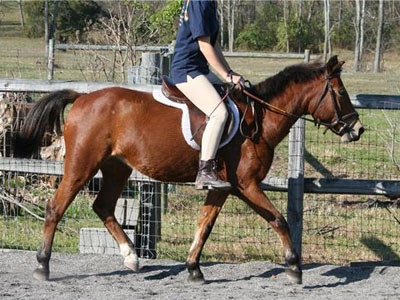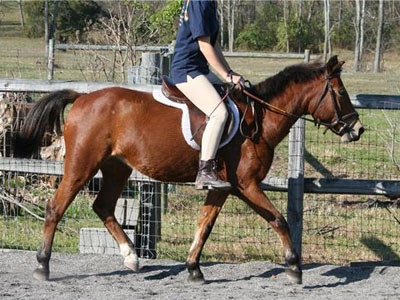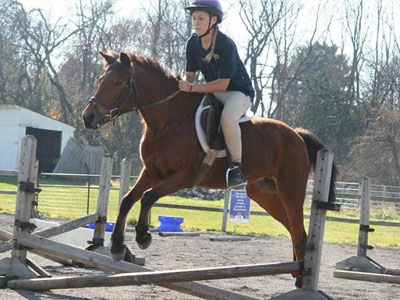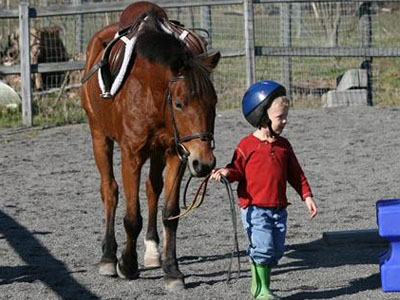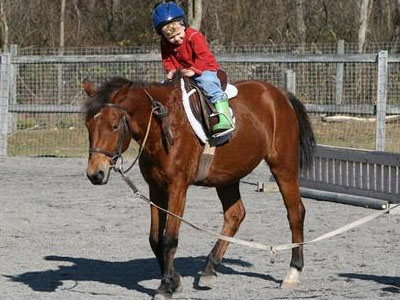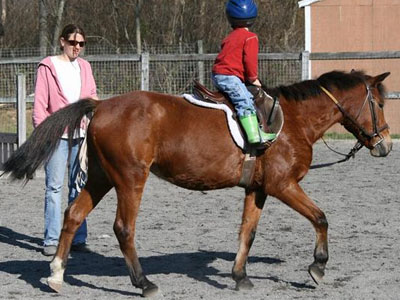 Crescent Charm is a quiet and SOUND 12.1+h bay Welsh cross pony mare for sale. She is calm and mellow with children. She walks, trots, canters with lead changes, and jumps. Crescent has no vices.
Crescent has far more whoa than go. She has great brakes, a super soft mouth and goes in a snaffle with a nice loose rein. She is great to trailride. She cross ties, bathes, fly sprays, picks up all her hooves, loads, trailers, etc. easily. Crescent even rides bareback with a halter!
She is fabulous for beginner lunge lessons. You can give a four year old little girl her first lesson and then use her for an advanced jumping lesson. She is a great little pony for kids of all ages.
Sadly our pony programs are over for the season so Crescent Charm is looking for a new home. She is stabled in Upper Bucks County, PA.
For more information about Charm, or to make an offer, e-mail us!