Rumplestiltskin
12.1 hh White/Grey Welsh Short Stirrup Hunter Pony Gelding
Made Champion Pushbutton Short Stirrup extremely personable Grey Welsh pony for lease.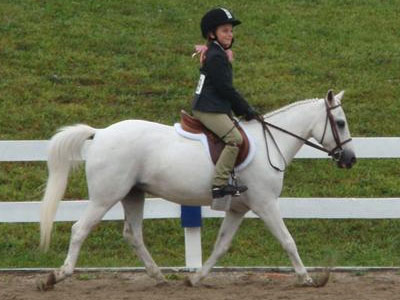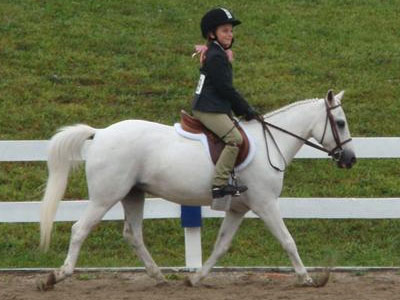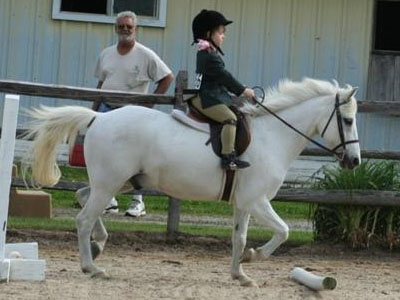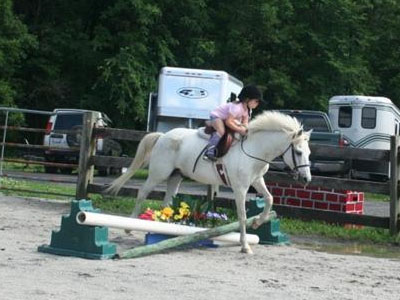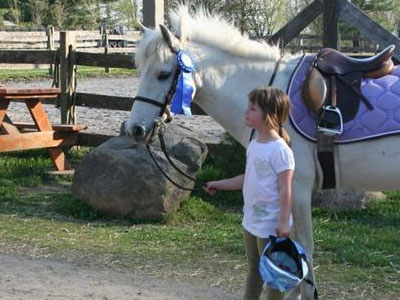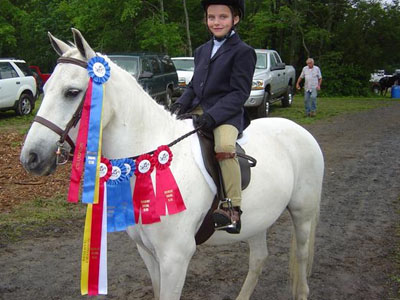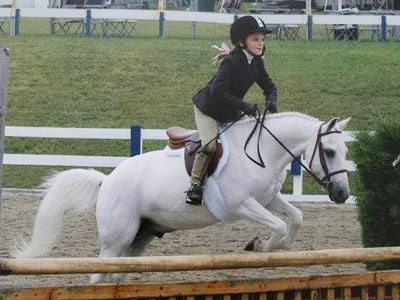 Rumple is a made, made, made 12.1h snow white grey pony gelding. He is an extremely personable and very fancy children's pony. If you are seeking a made pony with no vices, safe for any child to handle, a pony that will build your child's confidence and teach them horsemanship and riding, this is the pony. Rumple will bring your child from lead-line through mini-stirrup and into short stirrup safely and confidently and win championships and ribbons along the way.
He has been sadly outgrown by his last leasee (of 3.5 years)and is ready to bring the next small child along.
Recent Resume:
Short Stirrup Equitation Champion Woodedge at New Jersey State Horse Park Winter Schooling Series
Pony Hunter Under Saddle, Small- Qualifier PA State 4-H Horse Show

Short Stirrup Pleasure Champion- Montgomery County 4-H

Short Stirrup Equitation Champion- Montgomery County 4-H
Short Stirrup Reserve Champion- Buxmont Riding Club
He has been shown local through A rated shows, as well as countless other unrated shows throughout his career.
Rumple trail rides alone and with company, bathes, fly sprays, clips, loads, etc. Anything you'd like to do with a pony this pony has done. He is the perfect first pony for a child to love. He is just an absolute sweetheart with so much character.
Rumple is available for off farm lease at your facility with your trainer. He is currently located in Upper Bucks County, PA.
For more information about Rumple, or to come meet this exceptional bombproof pushbutton kids show pony, e-mail us!