The PickPocket
12.1 h Grey 1/2 Welsh Pony Gelding
Bombproof Beginner Mini & Short Stirrup Pony for off farm lease.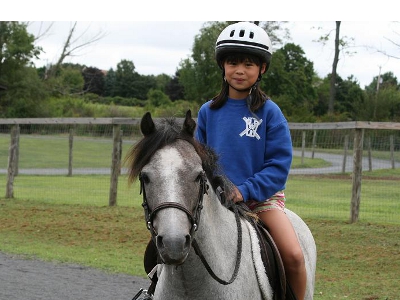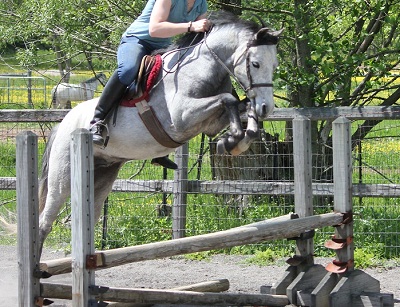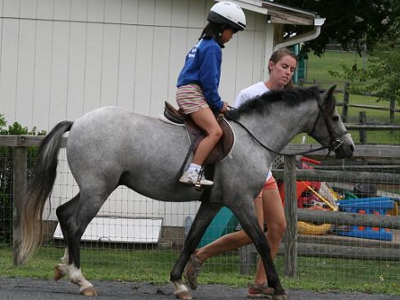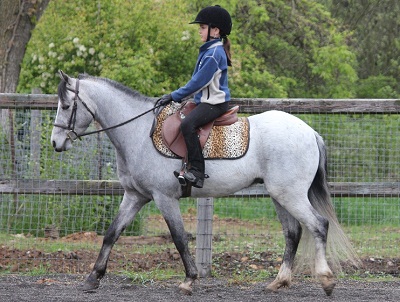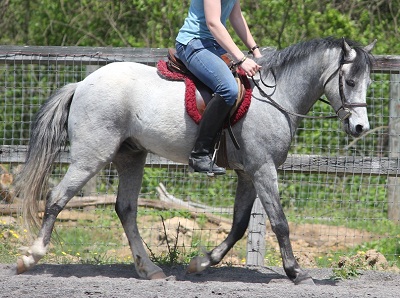 The Pickpocket is a 12.1 1/2h BOMBPROOF Welsh grey pony gelding. He has been teaching children's lessons, pony rides, and summer camp for the past 6 years. His favorite students are tiny beginners and timid children learning to walk, trot canter and jump. PickPocket is never in a hurry. He moseys along in a little walk, tiny little trot or canter and prefers not to exert himself in the slightest. He is fabulously slow, and takes the utmost care of each tiny child. He is unique in that he willingly moves when asked and keeps to slow and steady gaits. He's not a dead sided kickalong pony, he's happy to go forward, just at a slow small walk, trot or canter perfect for short little legs just learning to post. Even when other horses are racing along next to him on the trail, or bucking and carrying on in the field or lunging in the ring, PickPocket has ignored the ruckus and keeps on in his tiny little gait with his tiny little riders.

The Perfect confidence builder to teach toddlers and timid children riding and horsecare.If you are looking for one that moves out, this is not your pony. If you are looking for a pony for a tiny little rider whose feet barely reach the saddle flaps, or a larger child who needs some confidence and a "push" kind of pony, PickPocket is your pony. Pickpocket is comfortable jumping small courses up to 2'6" and has his lead changes. Though he's perfectly content trotting little crossrails.
Easy going and gets along well with other ponies. He loves to trail ride--alone and with company--cross ties, clips, loads, trailers, bathes, etc. PickPocket is sound and has excellent manners, he stands to be mounted, is fabulous for lunge lessons and is a nice, friendly uncomplicated SAFE pony to have around the barn.

Needs no prep, just unload, walk around to take a look at the showgrounds and go in your class.Honest and kind hearted. PickPocket is a splendid little beginner child's pony.

$4500/year- annual lease.
Videos of PickPocket
Beginner Lesson Video of PickPocket
Beginner Crossrails
Bareback backwards riding
Trot Lesson Advanced Beginner
Canter Advanced Beginner

E-mail Sleepy Hollow Ponies for lease PA