Glorius Girl
13.2 hh Buckskin Connemara Cross Pony Mare
Beautifully conformed 4-year-old lesson pony for sale.
Sold!- Congratulations Oxbow Farm and Catharine- have fun in Pony Club!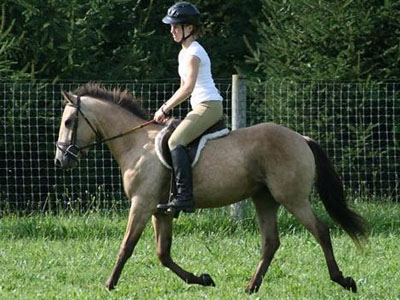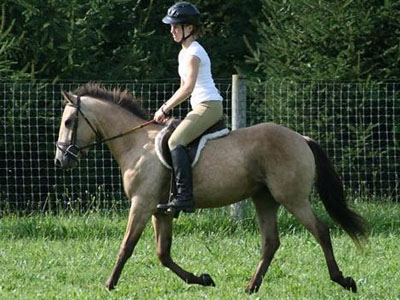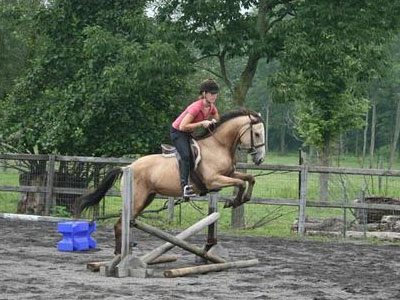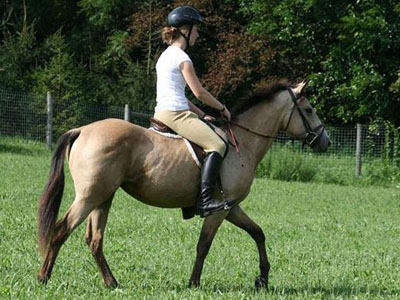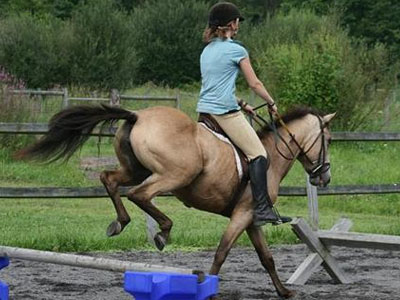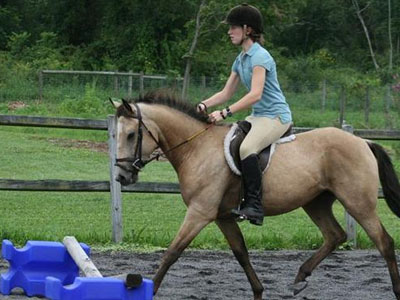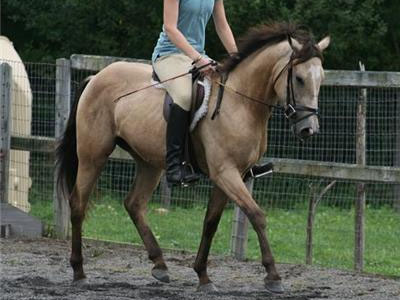 Rius is a 13.2h buckskin mare, coming 4-years-old, well built, sturdy Connemara cross pony. She is extremely talented and has faultless conformation. She can be registered American Sport Pony.
Rius has been used for advanced and beginner riding lessons, trail rides and tons of pony ride parties and festivals all summer. Currently, Rius is in a local lesson program being used for beginner through advanced huntseat lessons.
She is exceptionally quiet and laid back for beginners, but is used regularly by advanced riders to keep her schooling up. She is also used for therapeutic riding lessons, lunge lessons and pony rides. This pony is one of the most bombproof animals I have ever worked with. NOTHING has phased her. Balloons, cars backfiring, tractors, moonbounces, firetrucks, fireworks, baby carriages, wheelchairs etc.
Lunges, clips, loads, bathes, cross ties etc. easily without any problems. Great manners, no vices, automatic lead changes. Very quiet and easy to work with.
If you are looking for a talented pony to work, this is the pony. Rius is for sale for $2800.00
For more information about Rius e-mail us!